You can personalize the look and feel of your booking interface by adding your business logo.
Add your business logo
Click on the 'Settings' icon on the toolbar. The 'Settings' window appears.

Click on 'Your Business' under the 'Account' section in the left panel.

Scroll down to the 'Business Logo' tab.

Mouseover the logo icon and click to upload your business logo.

The 'Image Upload' window appears. Drag-and-drop the image to be uploaded or click on the window to upload a picture from your system.

Once the image is uploaded, resize the thumbnail.

Click on 'Upload'.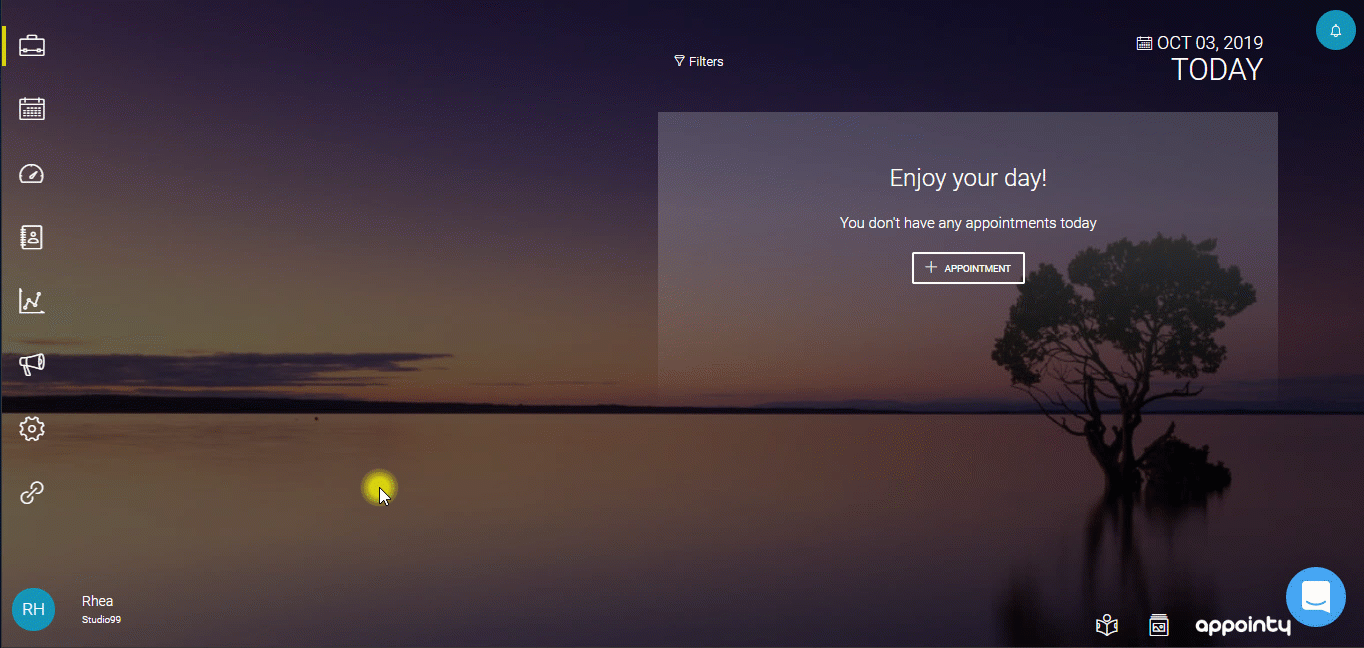 You can also upload other relevant pictures to display on the client-side/booking portal. Click here to know how to add pictures to be displayed in your client booking interface.