To print a day/week/month's schedule you require to generate Appointment report (For a Day/ Week/ Month/ for the desired time range). Following the easy steps below:
1. Login to your Appointy admin area.

2. Go to REPORTS>> APPOINTMENT REPORTS. (Once you generate the report you will get the option to PRINT "See the attached screenshot for your reference")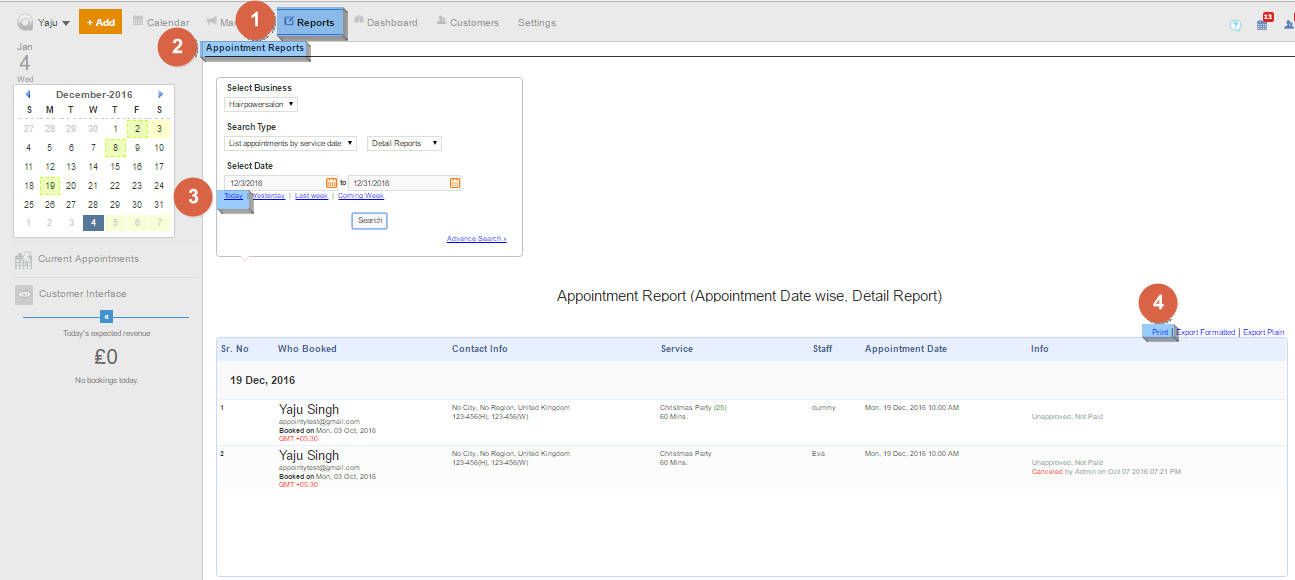 Hope this helps. Please reach us at contact@appointy.com for any further assistance you may need.