Deleting a service is very easy but can be tricky at times. Here are the easy steps for you to follow: 
- Login to your Appointy admin area.
- Go to Settings~>> Services~>> Click on the DOWN ARROW icon~>> Click on the DELETE link (see the image below)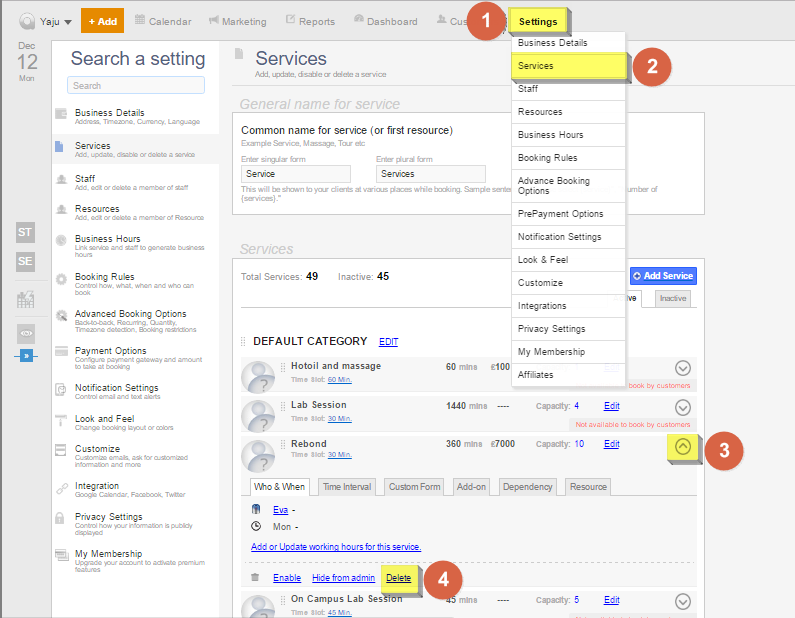 Note: Also, if you delete any service, then ALL the data related to that service will also be completely erased from the system.