Once you've integrated your Appointy account with your Google Analytics account, you can further optimize this tracking by creating Goals in your Google analytics account based on your booking flow. Here's how that can be done:
Step 1:
Once logged in into your Google Analytics account, from the left tab, Go to ADMIN → under 'Reporting Views', select "Goals" → Click on "+New Goal" to get started.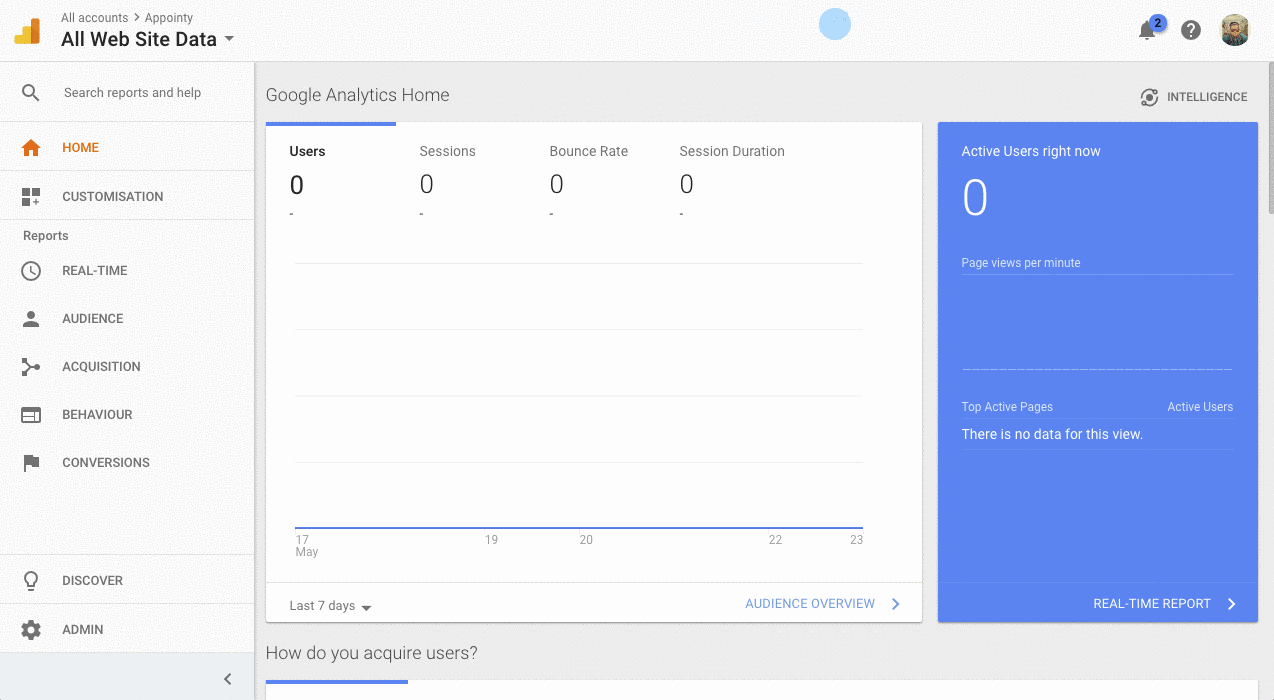 Step 2:
For 'Goal Setup', Select "Custom" and then click "Continue"
Step 3:
For 'Goal Description', you can name the funnel anything, but make sure you select "Destination" as the type, and click on continue.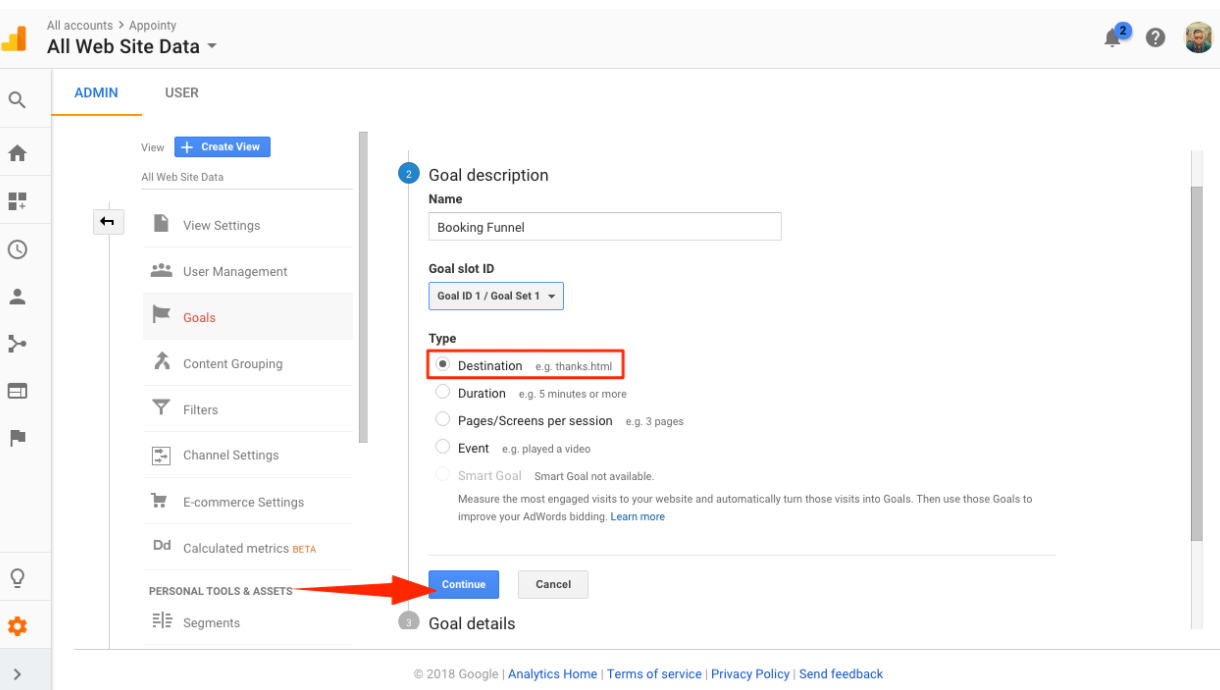 Step 4:
Under 'Goal Details', Make sure that the destination type is set to "Regular Expression", and enter the following string in the field: /bookings/confirmation+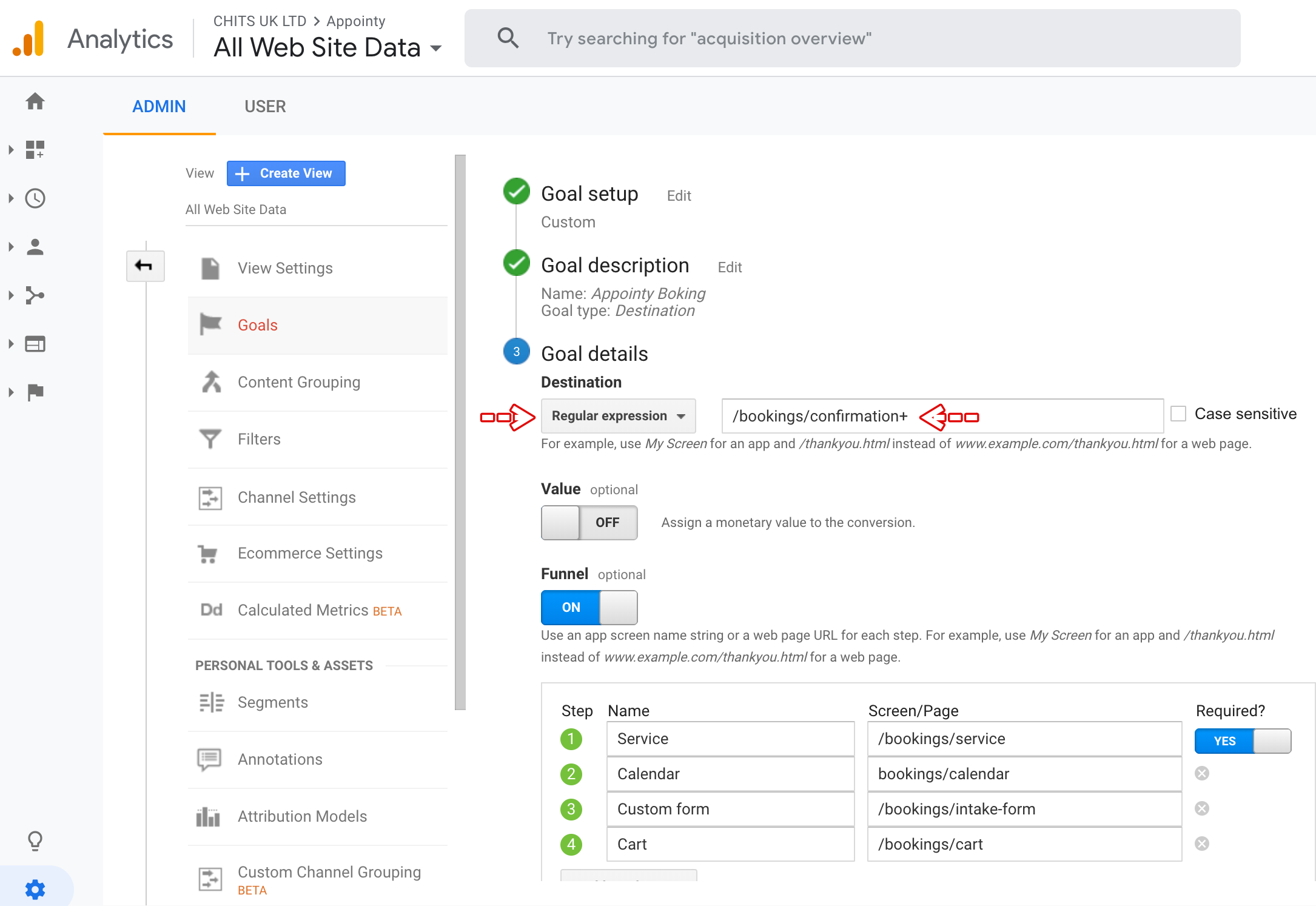 Set the "Funnel" option to "ON", and then input the following URL parameters there: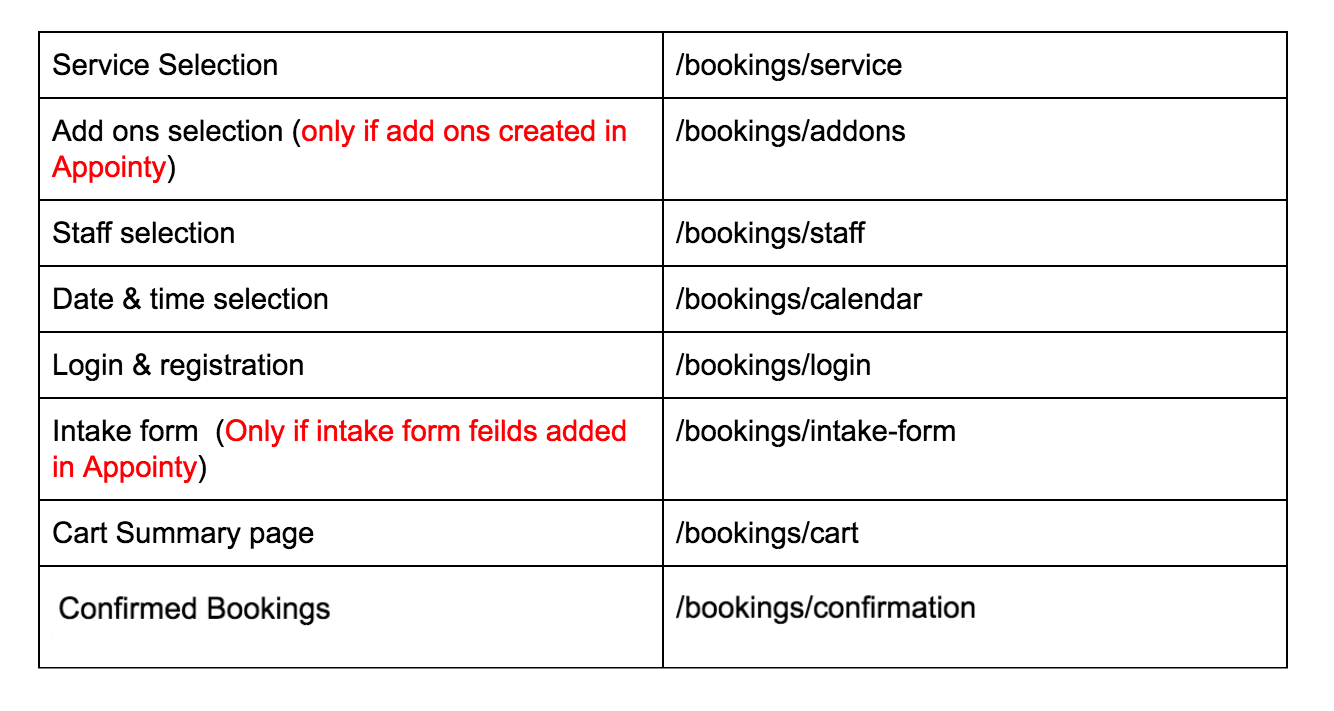 Once all the funnel parameters have been added, click on "SAVE"