​
​
​
FULL WALKTHROUGH
With the new Appointy, working with your team has become much more easier and fluid. After adding a new staff, you can enable a staff's login access which will allow them have their own login access to the Appointy account where they can manage their own schedule and appointments. Here's how to grant staff login access to a staff member:
Once logged in into your Appointy admin panel, click on the 'gear' icon in the left tab to go to Settings. Then, click on the name of the staff member to see further staff properties and toggle to "Login Allowed" option to "ON"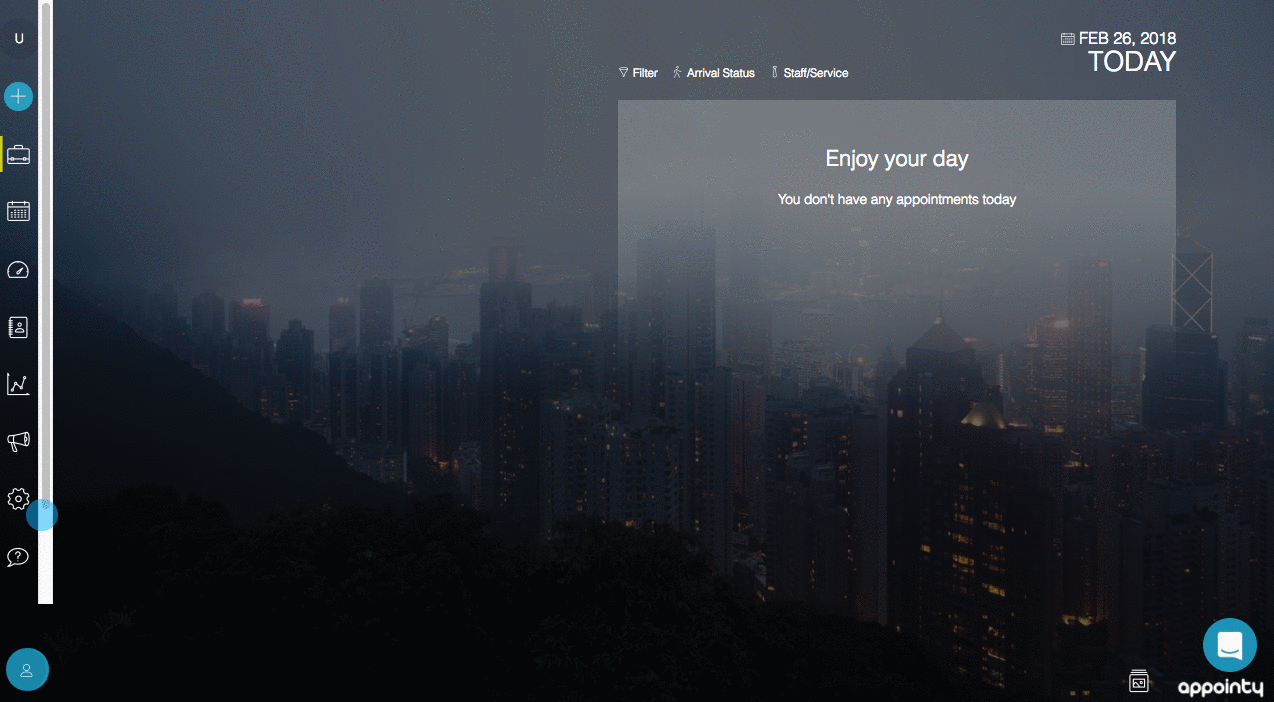 Once the "Login Allowed" option is set to "ON", click on the "EDIT" button for the "Edit Login Details" option.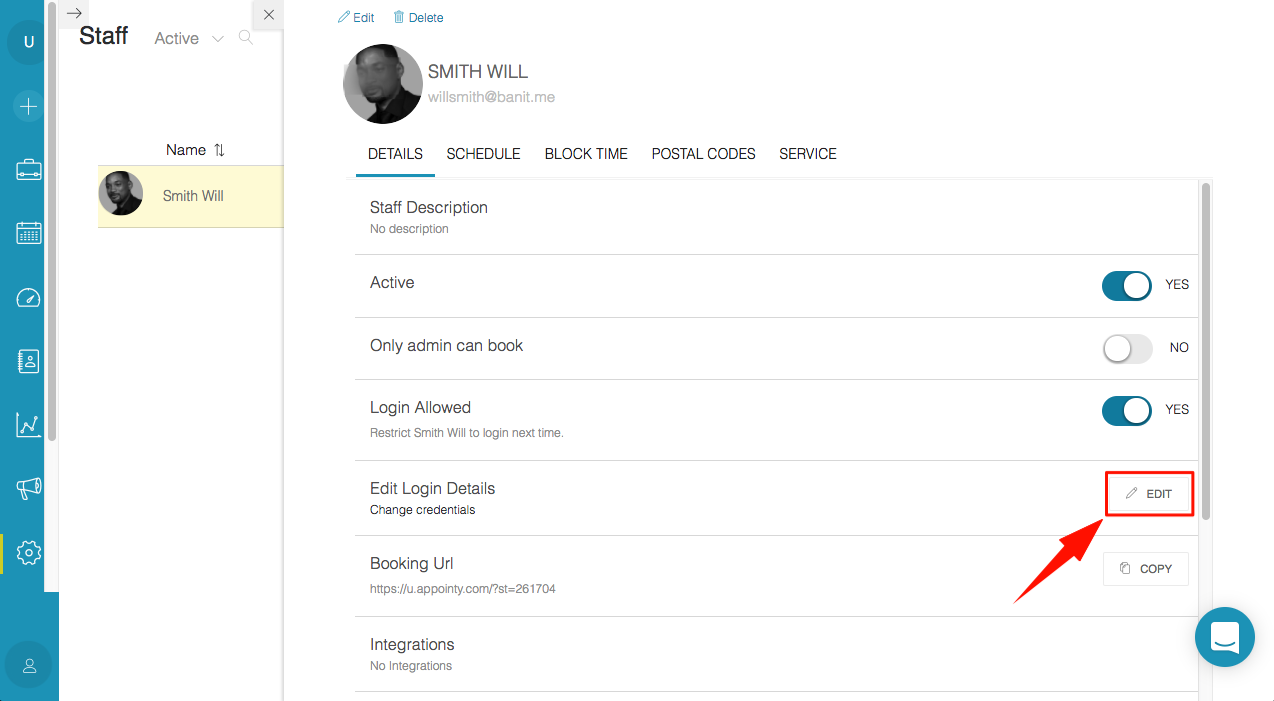 Input the login credentials for the staff member which you'd like to set, then click on "SAVE"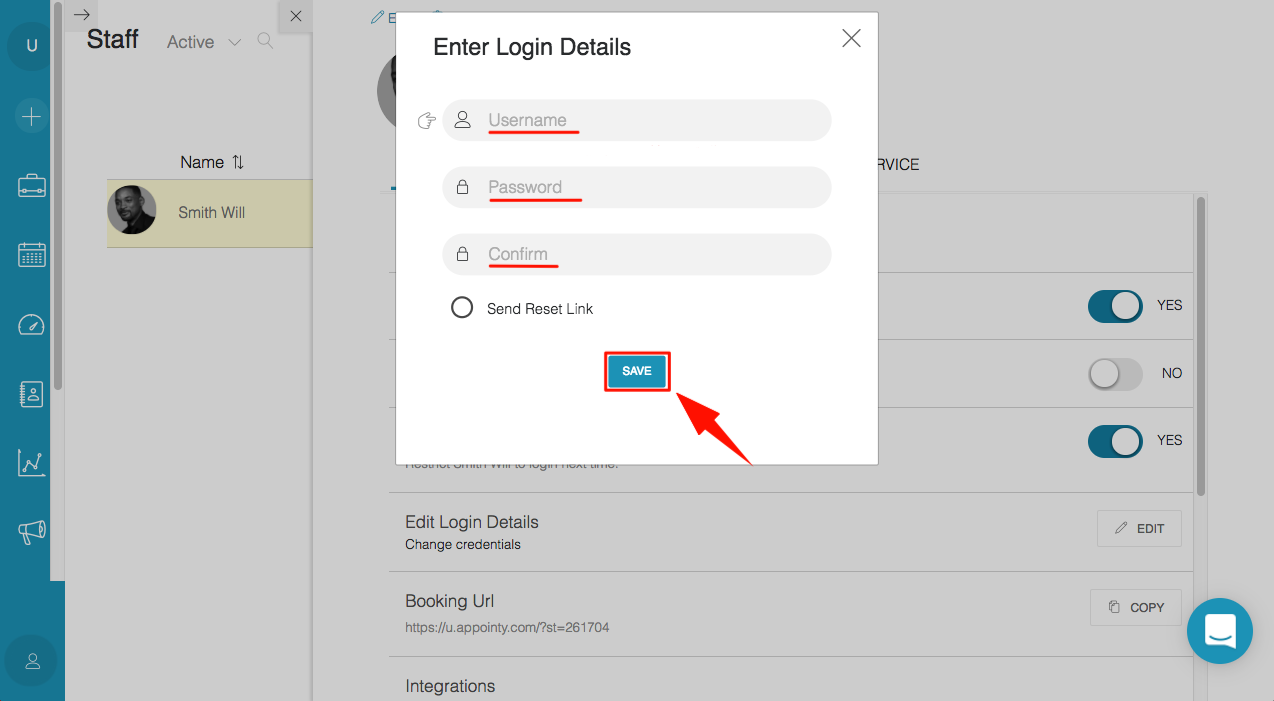 NOTE: When creating the login credentials, if you check the "Send Reset Link" option, the staff member will receive an email containing their username and asking them to generate a new password.