The Admin/staff can book even on the blocked/unavailable time slots. In the image below, the booking is made at 6:30 pm which is blocked.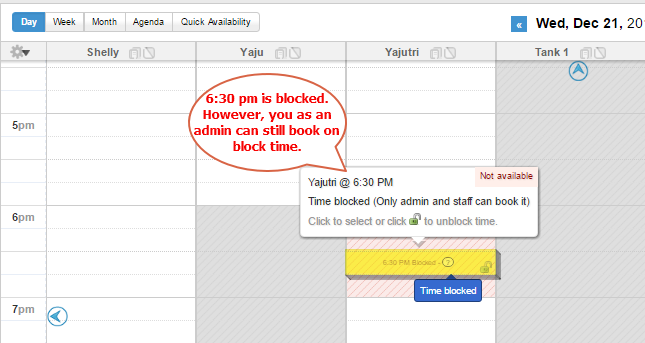 You as an admin/staff just need to click on the blocked slot i.,e 6:30 pm to book an appointment.
If you have any trouble, please schedule a convenient time from https://support.appointy.com for a guided screen sharing session with our support officers. They will be happy to walk you through!