Each of your staff can have different work schedules and similarly blocking a date and time also works at staff level. Follow the steps below to set unavailability of a staff.
With the latest Appointy update we have tried to make the interface super easy and everything at your finger tips. There are two easy ways that you can block dates and times. 
Option 1:  On the DAY view of the calendar you can click on the blocking icon to block the dates straightaway.

Option 2 : On the "Calendar View" (which opens by default for administrator), click on any staff from the left area (see the image below).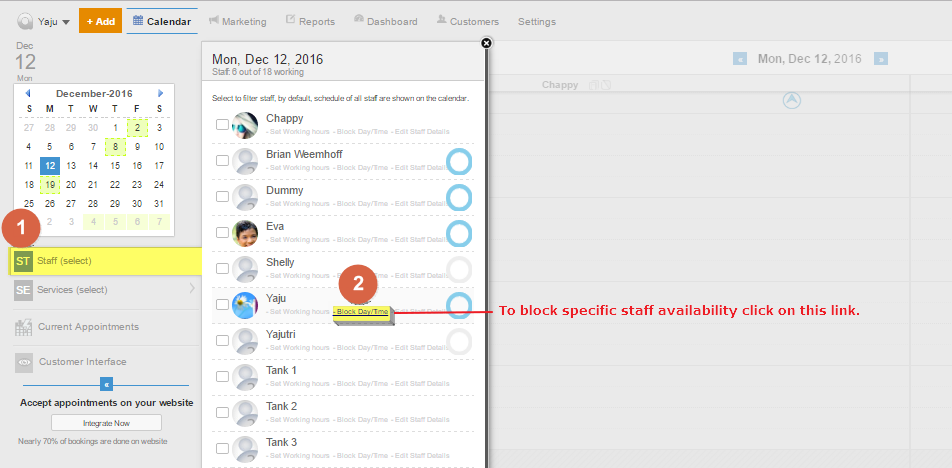 Once you click on the BLOCK DAY/TIME link, you will get to the Future Unavailability page (see the image below)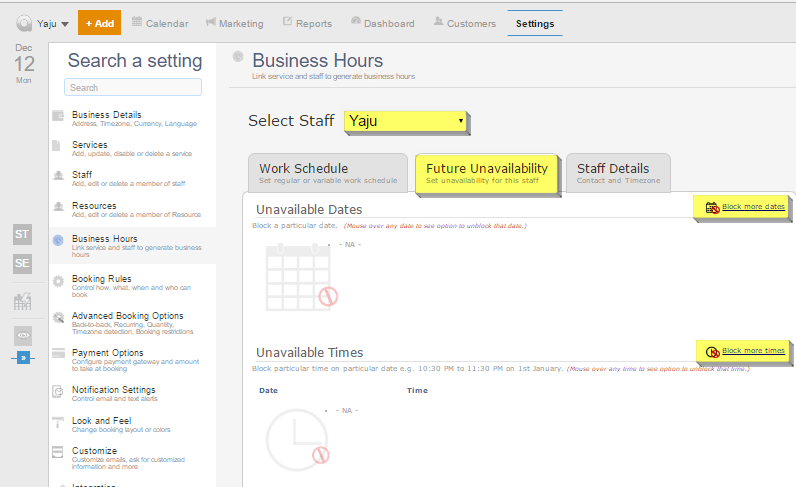 Should you need any assistance in setting it up, you can schedule a convenient time from http://support.appointy.com for guided walk through with our support officers.