Yes, you can manipulate your workable time without effecting your existing schedule. And then you can take booking even outside your business hours. Please follow the easy steps below:
1. Login to your Appointy admin area.

2. On the DAY view of Admin calendar, click on the times. (See the screenshot below)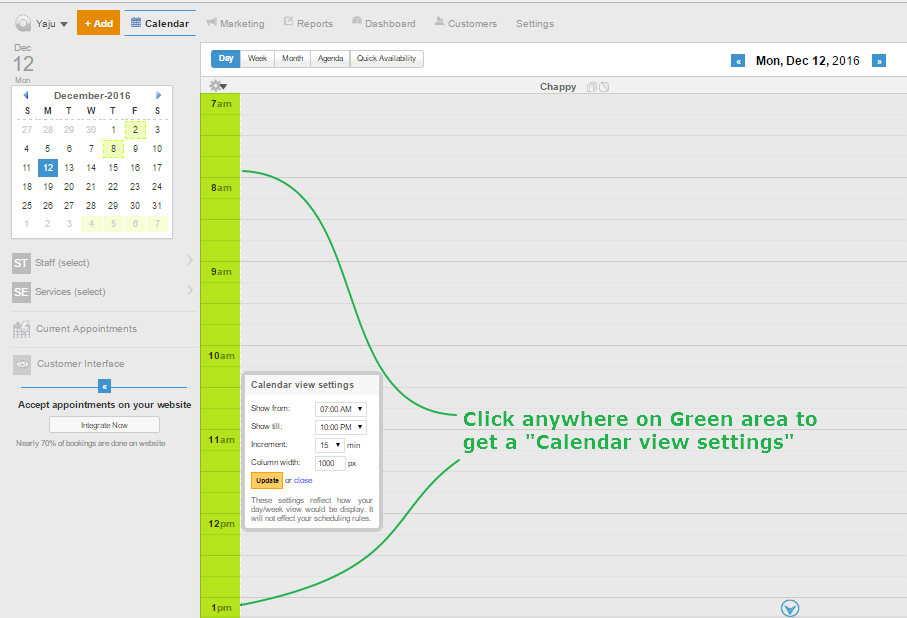 In the Set Workable Time pop-up, adjust the "CLOSE" time. If you have any issues setting it up. Please let us know the details (along with your Appointy username) at contact@appointy.com. And we'll be happy to do the needful.