Yes, you can Integrate Appointy on your website by simply copying and pasting one line of code. We provide 3 types of integration:


Integration as Full Page Widget.
Integration as an Overlay Widget.
Integration as Schedule New Button.
Integration on Facebook Page

Follow these easy steps to integrate Appointy on your website:
1. Login to your Admin area.
2. Go to Marketing ~> Integrate on your website ~> Add Scheduling Widget ~> Click on "Integrate on your website" ~> Choose the desired type of Integration ~> Paste the code anywhere in <Body> section of your website.
STEP 1: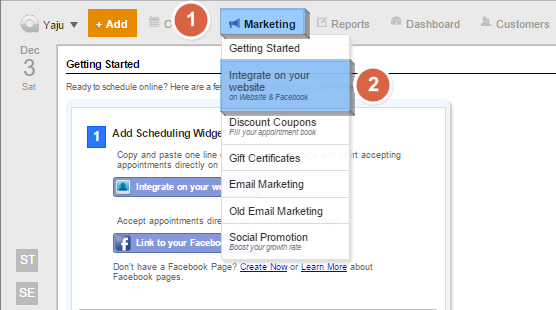 STEP 2: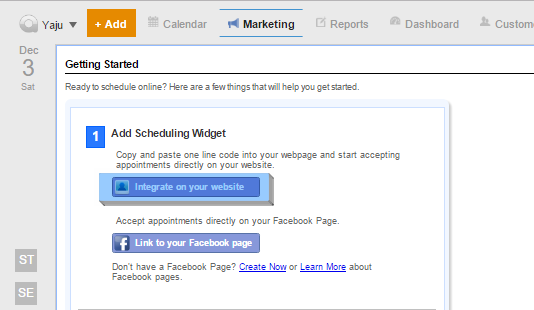 STEP 3: